Blair Metals Ltd - Profile
---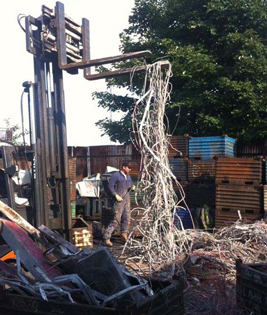 Blair Metals Ltd is a family business which was established with the specific aim of recycling non ferrous scrap metals. The company is based in the Brierley Hill area of the West Midlands and is run by Rob, Rod and Mitch Blair.
Rob is the Father of the Blair clan and has equal standing in the company alongside his sons Rod and Mitch.
The family have a good deal of previous experience in industry and specifically in engineering and scrap metal recycling. When it was decided to set up a family business the logical area of operations was, of course, within the scrap metal recycling arena.
Staying with their Blackcountry roots the trio set up Blair Metals Ltd in Brierley Hill in the heart of the industrial West Midlands.
They still operate within the Blackcountry from their extensive site in Canal Street, Brierley Hill - close to the famous Merry Hill Shopping Centre (Visit the contact page for a user friendly area map).
Blair Metals Ltd has always kept the customer in mind and is pleased to accept metals, for cash or cheque, from private or corporate clients. No load is too small or too large - please visit the contact page for full contact details.